CCTV Installations from an expert provider
Book Installation Today!!
Techmirths are an expert CCTV installer of analog and IP based CCTV systems. Techmirths have a specialist group of completely qualified CCTV engineers working chennai wide with different industry based customers.
Likewise our systems are regularly utilized for the Safe Guarding of school students and understudies at Colleges and Universities. Techmirth have been introducing CCTV systems since 2018 with the objective to give CCTV that is consummately custom-made to our customers needs by,
Considering your security issues

Visiting site to confirm your requirements

Making recommendations on design and hardware

Competitive pricing / Finance Options

Realistic lead times

Training

After-sales support

Remote Monitoring from our Station

PC/ Mobile Viewing
If you are thinking about another system or updating a current system, at that point you need to decide between an IP or analog video format.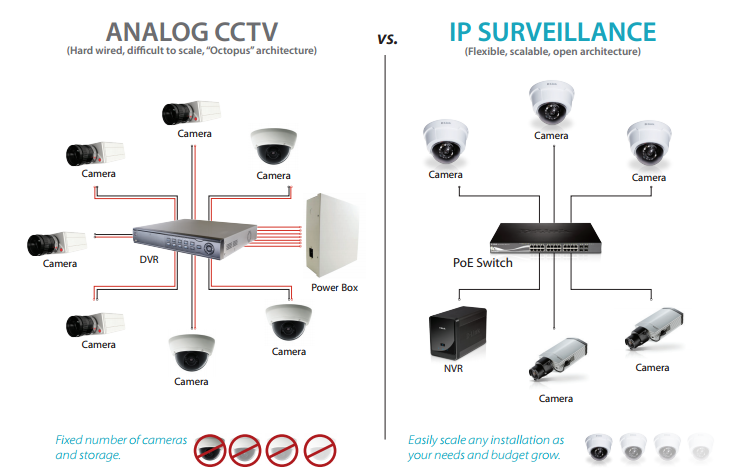 What is a analog video security system?
Analog CCTV system send video in a customary base band group normally over coax cabling back to a digital video recorder (DVR). The video signal is then digitized and put away on the DVR hard drives. Most present day DVRs are a network device, and in that capacity can be gotten to remotely from the LAN, or with the best possible setup, from over a WAN or the web. Along these lines, notwithstanding the way that video is being transmitted from the cameras in a analog format, live and recorded video is as yet accessible over the network.
What is an IP video security system?
IP camcorders communicate their video as an advanced stream over an IP network. Like a analog system, video is recorded on hard drives, however since the video is an IP stream directly from the camera, there is greater adaptability about how and where that video is recorded. The DVR is supplanted with a NVR (arrange video recorder), which at times is only programming since it doesn't have to change over analog to digital. Video footage can then be stored on new or existing network RAID drives as directed by the NVR software.