"Giving you true serenity"
Techmirth is one of the main CCTV Maintenance organizations in the Chennai.
We keep up CCTV systems from basic analog systems to multi-site IP based systems for Clients all through the Chennai.
Techmirth offer serious estimating for financially savvy, great CCTV upkeep administrations. Techmirth engineers have long stretches of information and involvement with keeping up a large portion of the major CCTV system makers and our cabling group can keep up your CCTV infrastructure.
Techmirth CCTV support guarantees we react to every single significant shortcoming inside 4-8 hours and have numerous disaster recovery plans. When a client of Techmirth, we will give you genuine feelings of serenity that one of your business basic systems will be very much cared for.
Techmirth offer end-client/staff training to enable you to be more aware of system features and offer free unbiased guidance on ways you can improve your system.
Safeguard CCTV maintenance schedule include,
Visually inspect all major components and connections for signs of deterioration or damage

Check all control equipment (DVRs, VCRs, monitors, multiplexers, video switchers, telemetry units etc) for correct operation

Check mains & power supplies and stand-by batteries including charging rates

Check environmental conditions for adverse effects, including growth or shrubbery obscuring camera views

Check time and date settings in equipment and update the settings as appropriate

Check integrity of all cabling and sample check external insulation for damage

Clean cable fixings for security

Check auxiliary lighting equipment, infra-red units and photocells (if any) for correct operation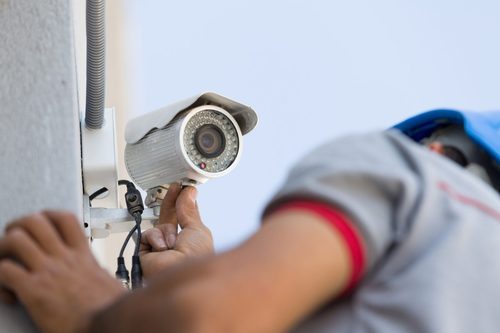 Check air vents are clear in all control equipment including PCs

Clean cameras, lenses and housing surfaces as necessary

Check all glands and seals on external equipment

Clean control equipment surfaces including PC (if applicable)

Establish regular back-ups are taken

Check camera is aligned to user specification, pictures for correct field of view and adjust as necessary

Check brackets, towers and fixings for corrosion or damage. Check clamping bolts/brackets are tightened correctly

Check wash/wipe units and wiper blades (if any) for correct operation and fill washer reservoir where necessary

Check quality of recording during day time and night time modes

Check pan and tilt assembly (if any) including fixings, electrical connections and functions

Check the satisfactory CCTV transmission of images to remote site (if applicable)

Check warning signs are in place

Check all camera presets

Check all alarm presets